THE ALL NEW INFINITI Q60
Now Here - Call Now To Arrange A Test Drive
Every razor-sharp edge, every dramatic crease stirs something deep inside. The possibilities feel limitless and exhilarating. Just push the start button. The growl of a new family of turbocharged engines with up to 400 horsepower will let you know exactly where you stand. At the edge of a revolution.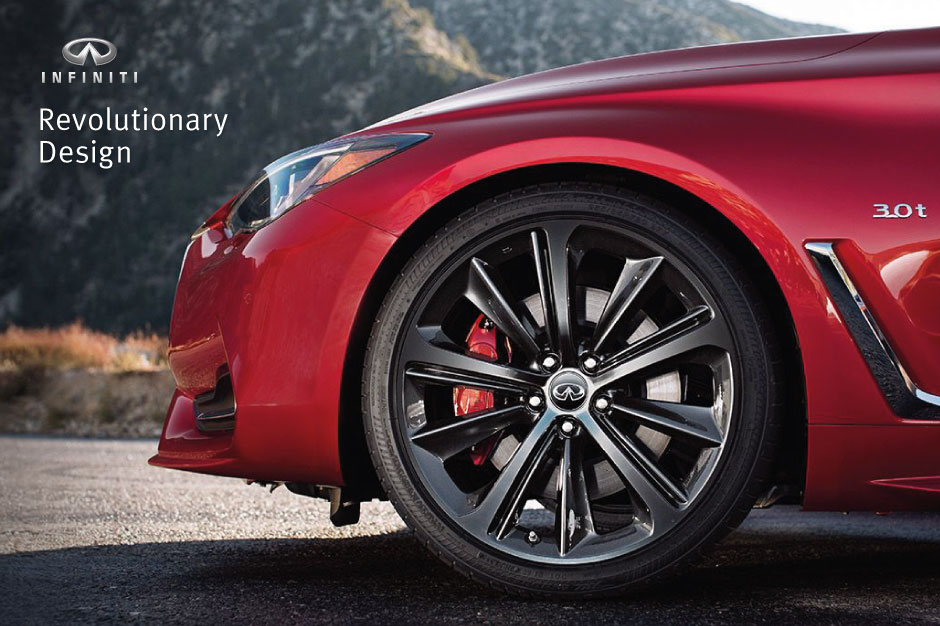 The goal was simple - create new perspectives and curate a fresh aesthetic in the process, we not only awakened a sense of limitless possibilities, we unleashed a torrent of creative expression.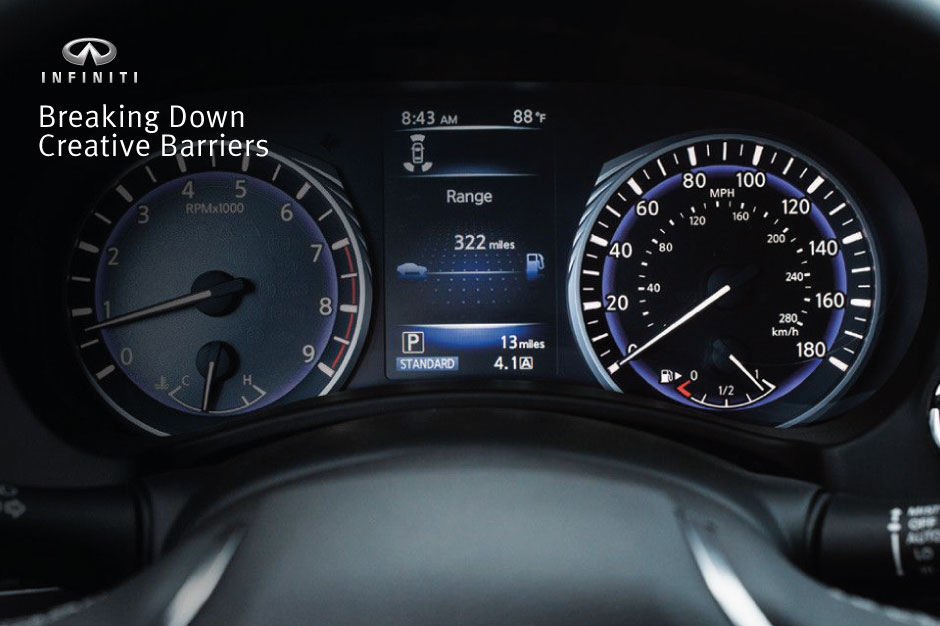 A driver's seat transformed into a sport-inspired experience, shaped by deep side bolsters and an integrated headrest. Even carefully selected high-end materials took on new meaning.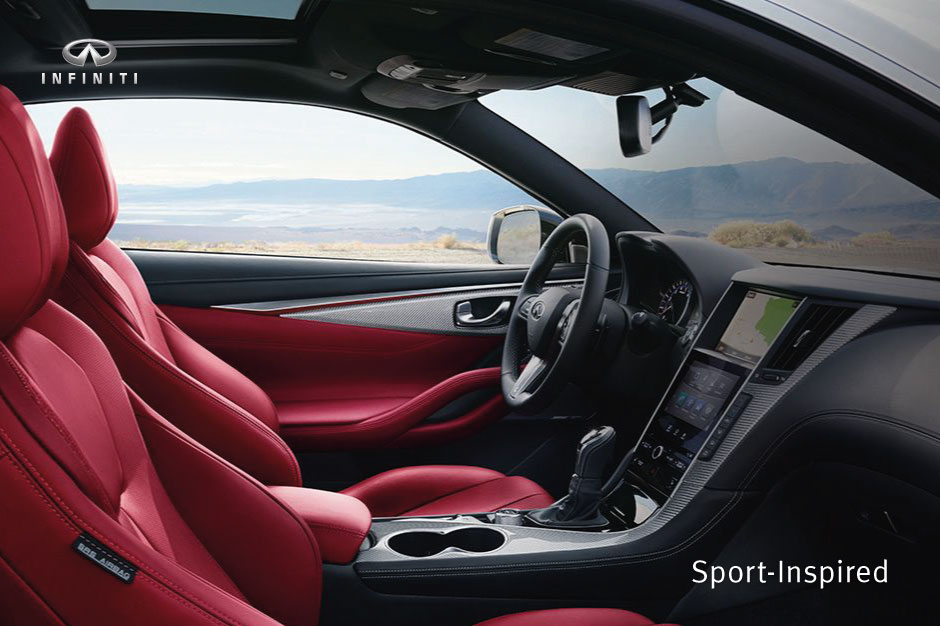 Daring curves. Deep creases. A taut body that stands low and wide. Signature elements like an eye-inspired headlight and double-arch grille. Progressive yet modern, yet dynamic and moving, this styling you won't see anywhere else.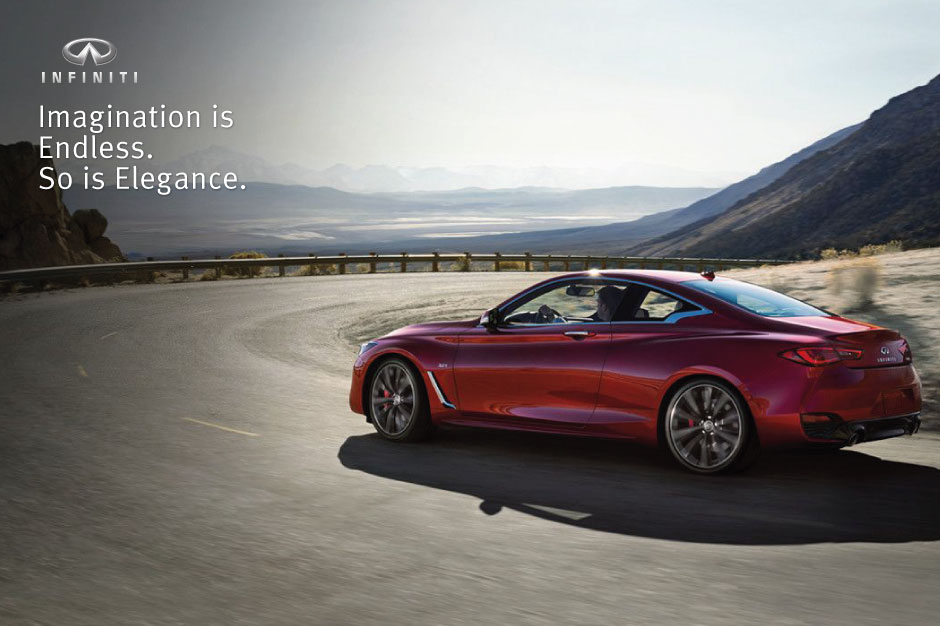 Enquire below to register your interest.
Your Details